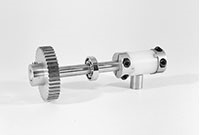 Take advantage of the benefits of product bundling. A single purchase of complementary offerings can significantly increase profits on sales.
A value oriented strategy; one contact, one order, one delivery.
Or take advantage of Nordex assembly and kitting capabilities. Separate but related items grouped, packaged, and supplied together as one unit.