Component Mounting Accessories
---
Mechanical and electromechanical assemblies transmit motion and torque in a controlled and predictable manner with a minimum of unwanted resistance. To do that, the components are anchored in stable housing, operable on a precise rotation or trajectory, lubricated by bushings or bearings, driven by a power source, and adjusted and controlled by mechanical or electromechanical means. Nordex has a full li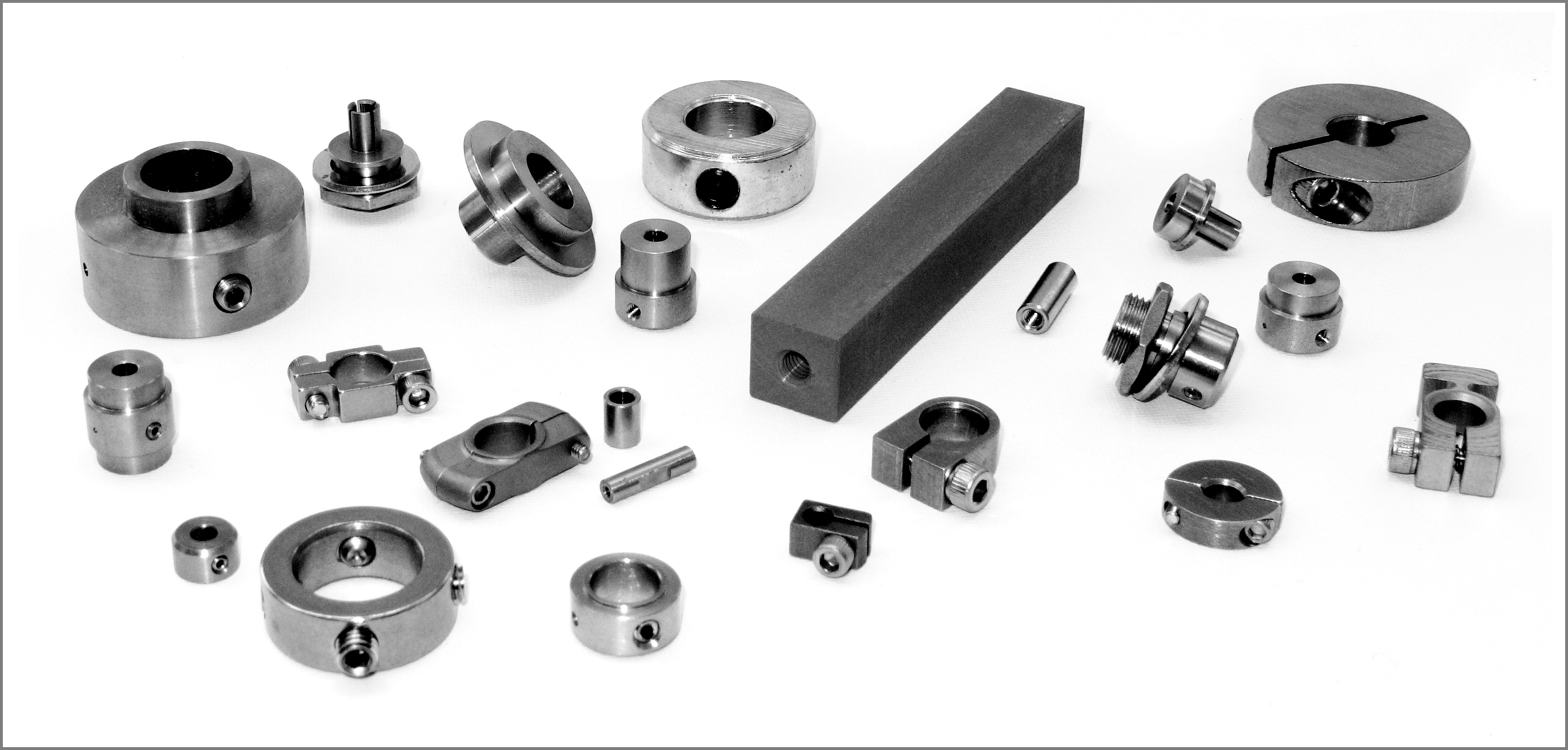 ne of the accessories needed to fulfill the action of mechanical and electromechanical assemblies.
Motor mount cleats, including instant nulling (zeroing), self-locking, quick release types, can be used with flush-mount, step, or recessed units at operating temperatures of -55°C to +177°C.
A wide variety of high precision linear motion slide blocks p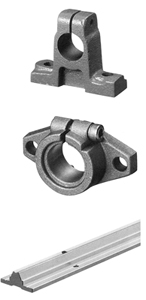 rovide shaft support. They are available in closed and open block types, adjustable block types, and pillow blocks in which the outer ring is stationary while the inner ring rotates. Shaft hangers, shaft end supporters, and shaft support rails increase the stability of the motion of the shaft. Nordex also offers a large inventory of linear bearings and miniature precision ball bearings – and the housing components to customize them to your linear or rotary bearing application.
Pin or split gear hubs and clamps for use with gears, dials, sprockets and other blanks are offered in press-fit or lock -nut types in stainless steel or chromic anodized aluminum. Dynamically balanced gear and worm wheel hub clamps are available.
The dials, knobs, handles, and hand cranks needed to adjust, move, and operate the assemblies are offered in stock or custom-engraved styles.