A coupling, in simplest terms, is a device that connects different objects together. Couplings do much more than that,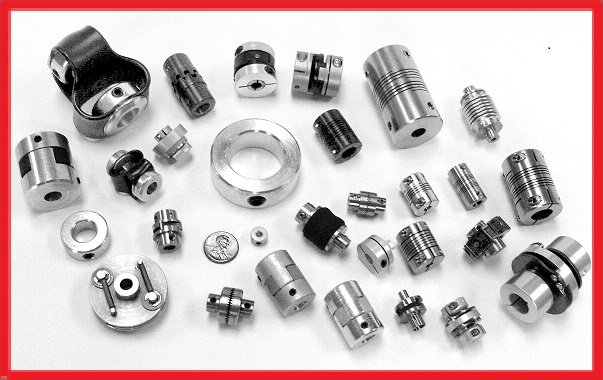 however, in myriad applications in many industries. They connect so that the motion of one object can be transmitted to the other directly or differentially, and this can be done through electrical, hydraulic, or – in the case of Nordex – mechanical means.
Nordex Oldham couplings are comprised of two hubs that fit onto a center disk by lateral offset tongue and groove. They provide a way to transfer torque between two shafts that are slightly misaligned. They are available in various finishes in hub sizes from 19 to 57 in temperature tolerances of -20°C to +60°C.
Nordex Slip couplings "slip" when a maximum torque level is exceeded. This allows adjustment of torque between two aligned shafts.
Nordex Bellows couplings are used for misalignment compensation while transmitting constant velocity, torque, and position from one shaft to another. They combine torsional rigidity with flexibility over angled or misaligned shaft connection points.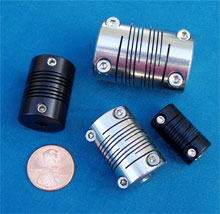 Used in applications where there is a need to compensate for misalignment, maintain constant velocity, and provide axial compliance. These couplings are ideal for power transmission applications such as stepper motors and servo motors in motion control systems. Flexing Couplings can also be used in precision applications such as those involving encoders.
Nordex's flexible shaft couplings are available in two styles: 6 Beam Couplings when flexibility is needed and 3 Beam Couplings for more torsionally rigid requirements.
Both styles offer no backlash and are reversible. These Flexible Couplings are available in stainless steel and aluminum with a set screw hub or clamp hub. Offered in both inch and metric sizes.
Special bore combinations and plastic materials are available on request.
Nordex flexible shaft couplings will readily accommodate any combination of axial motion, angular and parallel misalignment.